Stray Bird
9. March 2019

-

10. March 2019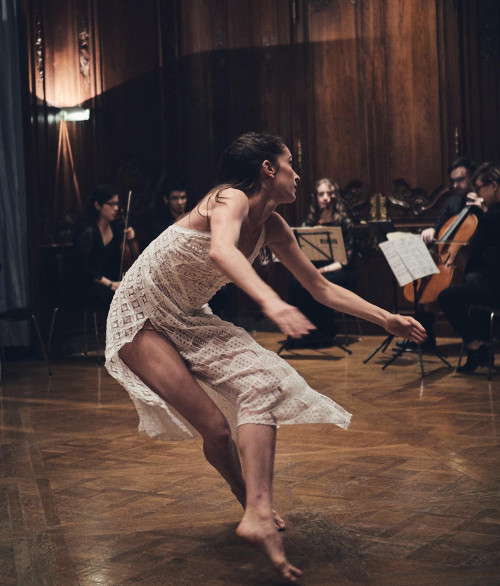 Philadelphia | German Society of Pennsylvania
611 Spring Garden St., Philadelphia, PA 19123
Sa, 9.3. 19 Uhr
So, 10.3. 15 Uhr

Ticketvorverkauf-Link:
https://german-society-of-pennsylvania.ticketleap.com/stray-bird/details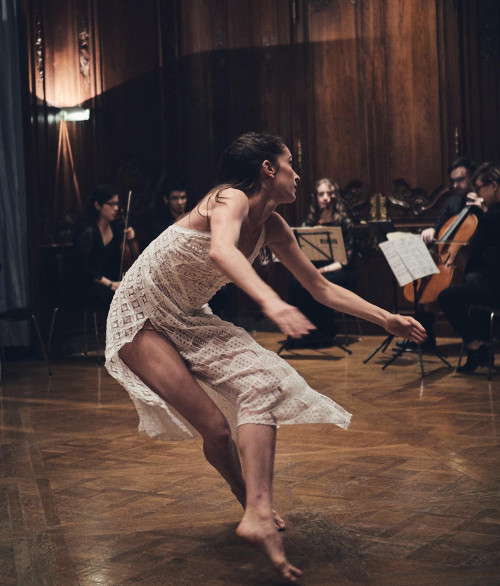 ABOUT STRAY BIRD: An evening of six of Mamlok's chamber music works, with dances by three choreographers, performed by New Chamber Ballet's excellent dancers and a stellar array of chamber musicians in an up-close, intimate setting.
Reflecting on themes of loss, displacement, rejection, and reconciliation, the dances reveal a powerful subtext in Mamlok's delicate, abstract chamber music.
Stray Bird was commissioned by the Dwight and Ursula Mamlok Foundation.
THE ARTISTS
Choreography: Miro Magloire, Rebecca Walden, Mara Driscoll
Costumes: Sarah Thea
Dancers: New Chamber Ballet
Soprano: Cree Carrico
Musicians: Momenta String Quartet and select soloists
Praised by the New York Times as "one of the small-scale delights of the New York Dance Scene," New Chamber Ballet is dedicated to performing new ballets to contemporary chamber music. The company has been praised for its classic-modern aesthetic and the top-notch musical artists who perform live at all performances. In addition to national and international touring, New Chamber Ballet continues to present its work in a bi-monthly series at Manhattan's City Center's Studios.
Lauded as "refreshingly original" by Alastair Macaulay of the New York Times, Miro Magloire is the founder and artistic director of New Chamber Ballet, for which he creates ballets in his signature, sculpturesque style. Trained as a composer as well as a choreographer, he is known for his ground-breaking collarborations with musicians and a special affinity for cutting-edge contemporary music as well as for the no-frills, unaffected aesthetic he has pioneered with New Chamber Ballet.