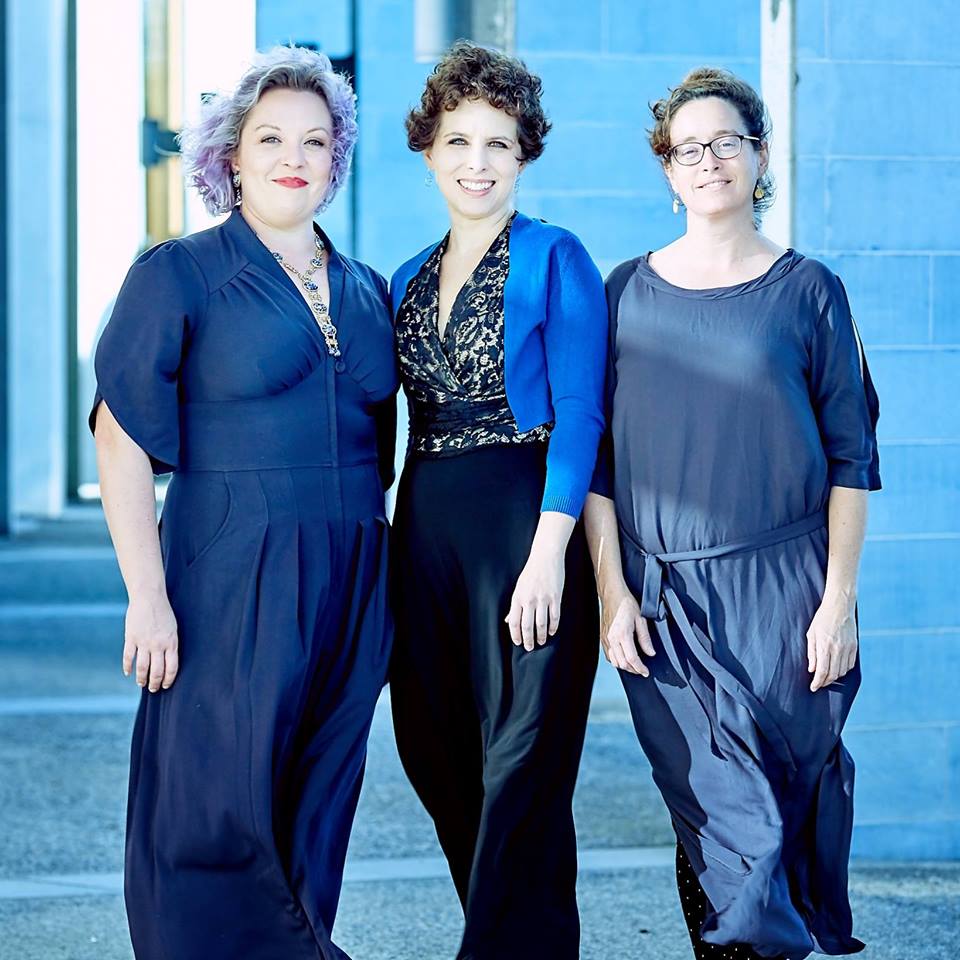 We're very excited to be embarking on our first Damselfly Trio concerts in Switzerland this June!
Little Songbook Project features the magical 'Der Andreasgarten' by German-American composer Ursula Mamlok, set to poems by her husband, Dwight Mamlok, inspired by the beauty of their garden along the San Andreas Fault in California, while just underneath lies the powerful and possibly destructive force of nature, and the dichotomy in that relationship.
AlGeorge Crumb, Alfred Zimmerlin, Ricardo Zohn-Muldoon
In honor of American maverick George Crumb's 90th birthday year, we will perform his 'Federico's Little Songs for Children' set to the poetry of Federico Garcia Lorca, musical animal jokes and allegories, deftly brought to life in Crumb's singular sound world.
Two other works, transcriptions made especially for us, are 'Aufgang' by Swiss composer, Alfred Zimmerlin, set to two poems by Ingrid Fichtner, and two 'Songs from Comala' by Ricardo Zohn-Muldoon, from his cantata 'Comala', a chamber setting of the Mexican novel Pedro Paramo, by Juan Rulfo. Finally, we are thrilled to be giving the Swiss premiere of 'Buaine na Gaoithe', our 2018 ecstatic song cycle collaboration with our Irish friends, composer Ryan Molloy and poet Martin Dyar.
These concerts are kindly supported in part by the Aargauer Kuratorium and the Irish Arts Council (commission).
Dates:
Thursday June 6, 19:30 Rehmann Museum in Laufenburg
30 CHF/15 CHF students 15 and up http://www.rehmann-museum.ch for info and tickets. Co-produced with the Rehmann Museum.
Friday June 7, 19:30 Schmiedenhof Basel
Free, recommended donation 25 CHF co-produced with Arte Variabile, Binningen https://www.arte-variabile.com for info
Saturday June 8, 20:00 Gartensaal, Villa Boveri in Baden composer Ryan Molloy will be in attendance!
25 CHF/ students free to age 20 tickets/reservations at sluzook@gmx.ch directions: http://www.abb-wfs.ch
Please save the date, we'd love to have you join us! Check our website www.damselflytrio.com and our Facebook page for updated info. Proper invites to follow soon!
The Damselfly Trio
Liz Pearse, Soprano
Chelsea Czuchra, Flutes
Lindsay Buffington, Harp